# Visual Identity Design
The School of Stolen Genius (SOSG)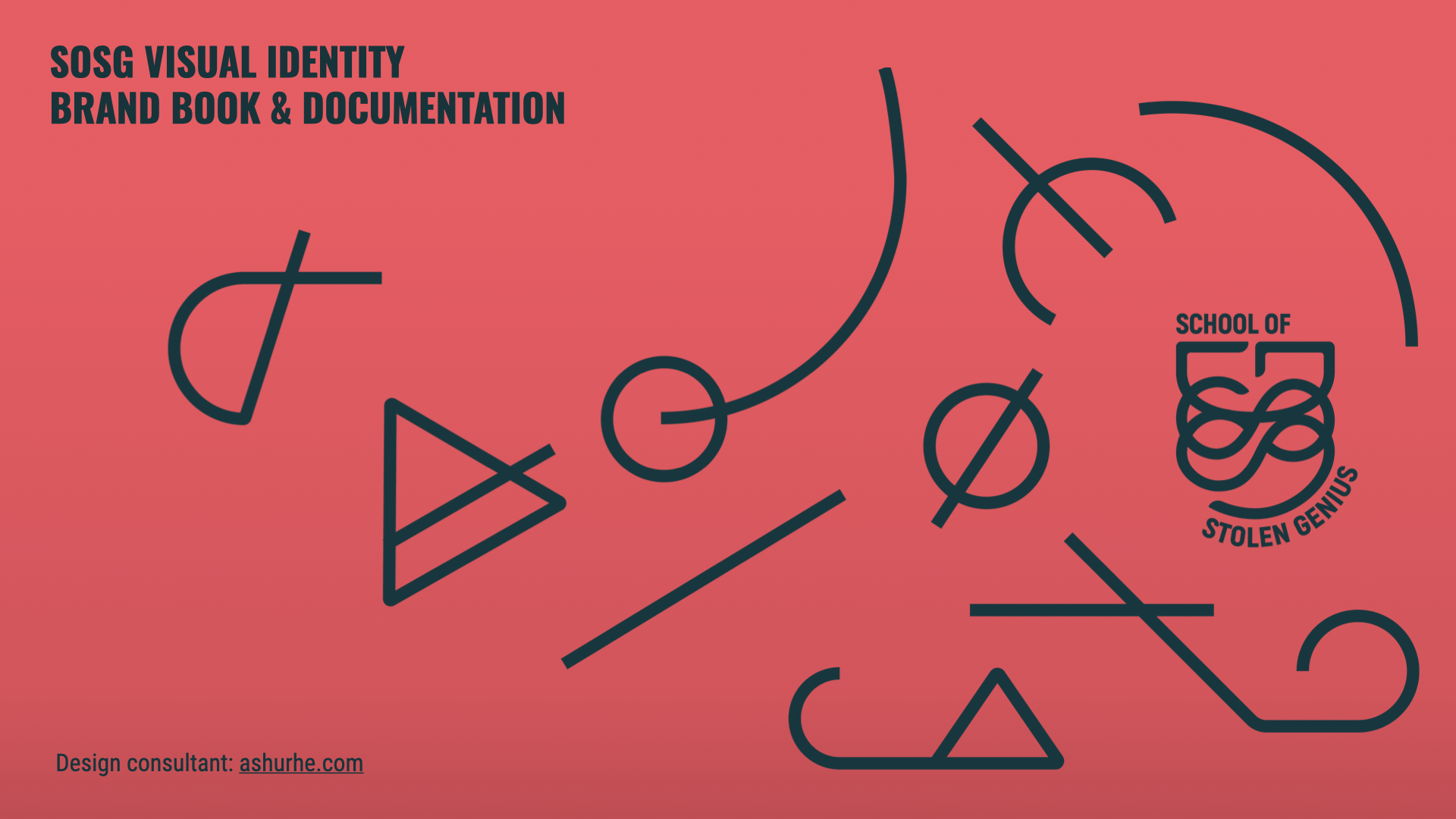 This is a visual identity design project for SOSG. This online brand launched by Rosie and Faris, a creative and strategic couple.
With a good cooperative process, and several running, the project is complete.
It includes
logo design

Font and Color blending design

Application design

Presentation slide design

Newsletter banner design.
School of Stolen Genius (SOSG)。SOSG 为在线社区型学习交流平台。创办人是欧美广告与市场行业比较出名的一对夫妇- Rosie & Faris。

他们希望品牌具有神秘但现代的设计语言。通过了解品牌产品种类与他们个人特点,竞品的视觉分析,我最终成功交付这个品牌视觉。
此次视觉识别设计包含了
Logo 设计

文字与颜色筛选及设计

衍生纹样设计

衍生设计

PPT模板设计

时事通讯广告设计