Beyond Borders
Huveneers' Physical Exhibition design
超越界限
Huveneers 线下展览设计
---
Project Type
项目类别

Physical Exhibition Design
线下展览设计
Project Contributor
项目人员

Ashur He
Brendan
Brendan Matasuyama
Sumit Saha
Sijing Duan
Jennifer Lea
Yongchun Zhang

My Contribution
我的贡献
Idea generation 创意输出
Corridor exhibition design 走廊展览设计
PPT structure management and design 汇报PPT框架制作
---
Brief Introduction
The project is a contemporary exhibition design practice that provides a retrospective of the art and graphic design of Pieter Huveneers, utilizing a private collection in Tasmania. We should explore the relationship between art & design in Pieter Huveneers' life and make accessible a private art and design collection of a professional designer to people living in or visiting Tasmania.
Pieter Huveneers is an artist and business designer who worked worldwide to make product designs, posters, advertisements, etc. In addition, he created several visual identities for Australian organizations. When he retired, he continues to paint until he passed away.
Client:
Photos of Pieter Huveneers, Retrived from
https://recollection.com.au/biographies/pieter-huveneers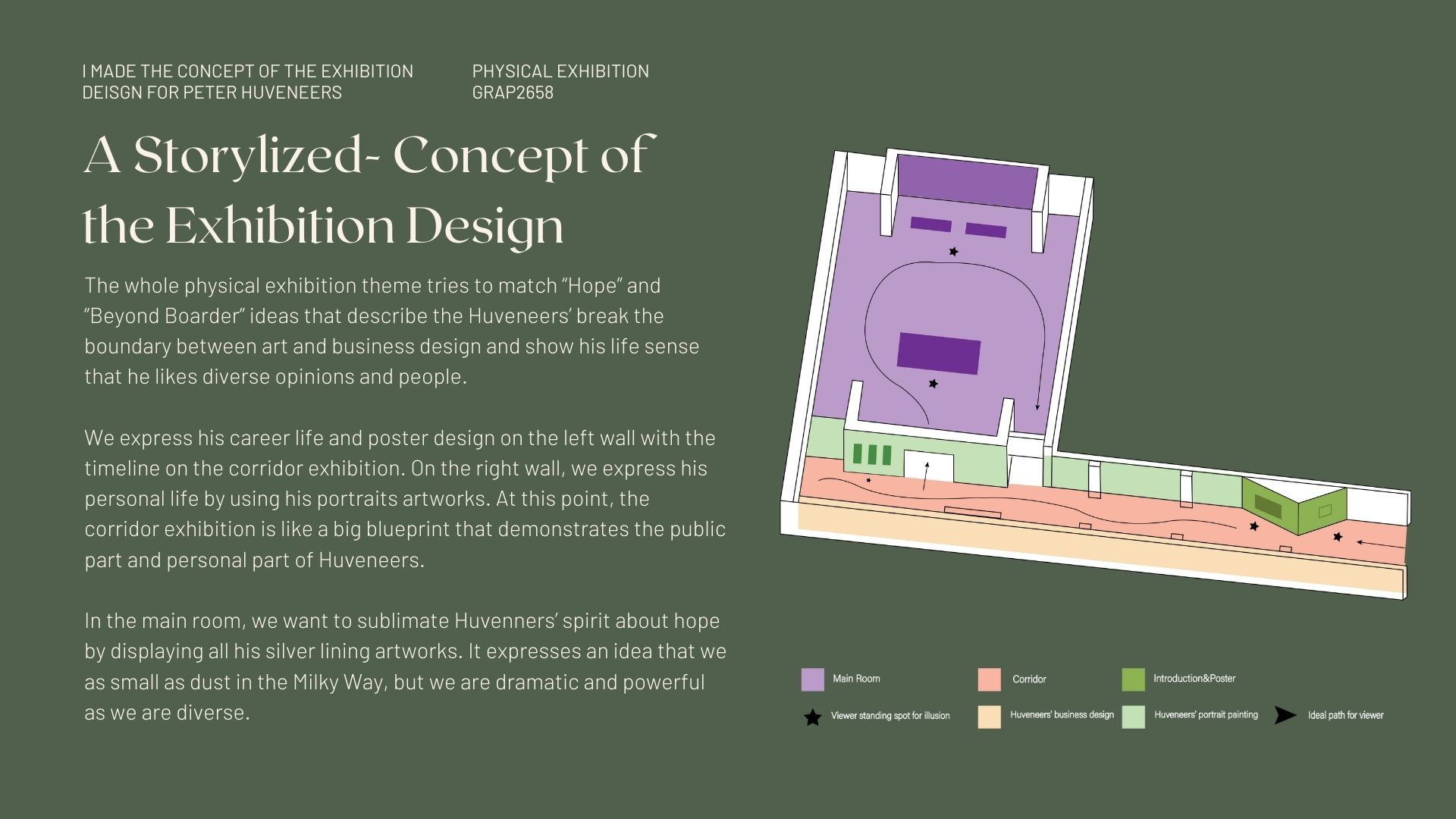 What is exhibition design?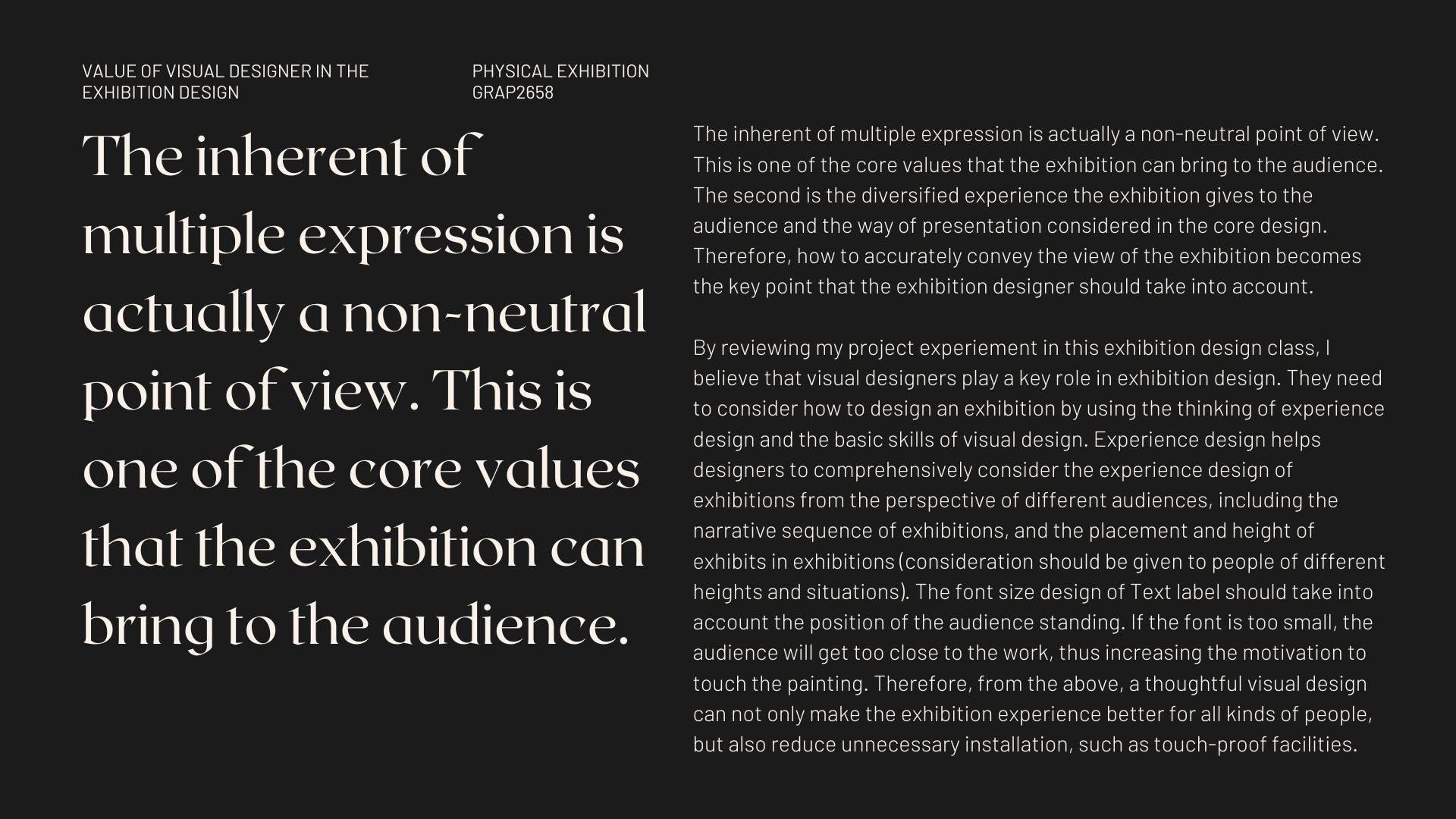 Corridor design Process